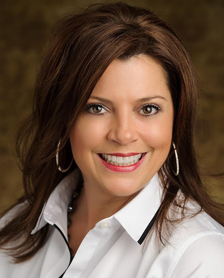 Dana Back-Pack
Branch Manager
NMLS# 71942
Direct: 859-963-3010
Cell: 859-621-0169
Lexington, KY
Dana Back-Pack from Fairway Independent Mortgage in Lexington, KY, is an accomplished mortgage lender who takes great pride in having a stellar reputation and always having the client's best interest at heart. Dana has been in the mortgage industry since 2001. Through years of dedication and hard work, she has become the Branch Manager for Fairway's central Kentucky operations.
Dana's extensive background and industry knowledge ensures a smooth transaction from pre-qualification to closing. She has become the go-to lender of choice for thousands of homeowners and Realtors throughout central Kentucky. Dana has always enjoyed helping people, and finds daily motivation by the sincere kindness in providing to others.
Dana, like Fairway, is passionate about giving back. Near and dear to her heart are animal rescue organizations. She has four dogs, two of them being rescues. She considers them her needy "fur children." Residing in Lexington, Dana loves spending time with her husband, riding their Harley-Davidson on cross-country trips and faithfully cheering on the Kentucky Wildcats.
Dana enjoys working for Fairway Independent Mortgage because of the family values they incorporate with every transaction. At Fairway, unsurpassed customer service is the only way. Simply put, they are dedicated to finding the best rates for their customers while offering the fastest closing times in the industry.